As a sport, wrestling develops discipline, resilience, and leadership while teaching student-athletes about nutrition and physical wellness. The Hagerstown wrestling program promotes personal responsibility and accountability, with a focus on building strength of character as well as physical strength.
Staff Profile and Bio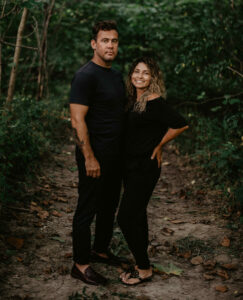 Anton Payne
Head Wrestling Coach
antonpayne@icloud.com
Anton Payne has served as the varsity wrestling coach at Hagerstown for the past six seasons.
Coach Payne is also an alumnus of Hagerstown and the wrestling program. During his time as a student-athlete, he won three TEC and three sectionals and qualified for four regionals, three semi-states and one state final.
After high school, Coach Payne studied business in college and then joined the United States Air Force, wrestling all around the country in Freestyle and Greco.
Coach Payne started his coaching career while based in Florida by volunteering at a local high school. After leaving active duty, Coach Payne moved back to the local area and began assisting in coaching in New Castle, Indiana. While at New Castle, he helped coach many student-athletes to the state competition.
Coach Payne returned to Hagerstown to help coach first as a volunteer, then as an assistant coach, finally as head coach. His involvement in the sport of wrestling has covered more than 30 years.
Though our on-the-mat accomplishments are extensive, above all Coach Payne strives to develop good and strong men and women. In this program, coaches and students live under extreme accountability and aim for the development of character over everything else. To this end, Coach Payne believes that he's done a good job when his wrestlers graduate and become good and responsible adults.
During his tenure as head coach, the Hagerstown wrestling team has seen success on and off the mat, including:
2022 Regionals: Rizael Payne, Zach Golliher, Owen Mitchell, Roy Thornbury, Chase Sutherland
2022 Semi-state: Chase Sutherland
2022 1A/2A: State placer Chase Sutherland (7th place)
2021 Regionals: Javin Payne, Bryson Payne
2021 Semi-state: Javin Payne
2020 Regionals: Guy Shaffer, Javin Payne, Will Castle, Brad Scholl
2020 Semi-state: Guy Shaffer, Javin Payne
2019 Regionals: Will Castle, Javin Payne, Jake Combs
2019 Semi-state: Jake Combs
2019 Girls State: Traci Weber
2019 State: Jake Combs
2018 Regionals: Will Castle, Javin Payne, Jake Combs, Jon Monaghan, Kristan Bates, Cameron Purtha
2018 Semi State: Jake Combs, Jon Monaghan
2018 Girls State: Traci Weber
2017 Regionals: Will Castle, Brandon Purtha, Cameron Purtha, David Castle