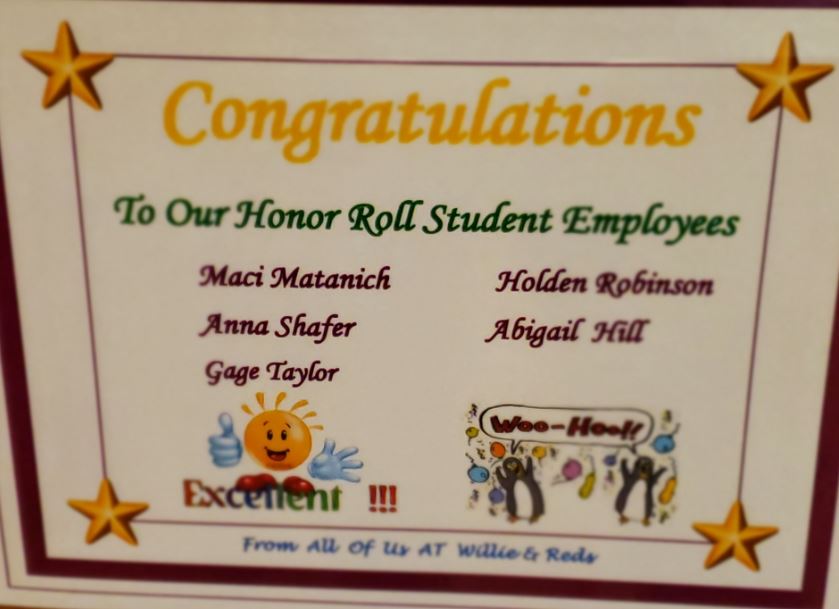 Willie & Red's Recognizes NCSC Students!
We send a tip of the Tiger's tail to Mr. and Ms. Wicks for recognizing their student employees who earned a spot on the Jr./Sr. high school's Honor Roll.
This sign posted at the entrance of their restaurant sends an important message! Support of our schools is everywhere in our community. Along with recognizing very deserving children, when businesses and community members take a moment to shine the light on our students for their accomplishments in any area even in the simplest of ways, it communicates volumes to the students, and it also tells visitors to our community that our youth and their education are priorities here. Thank you!
---