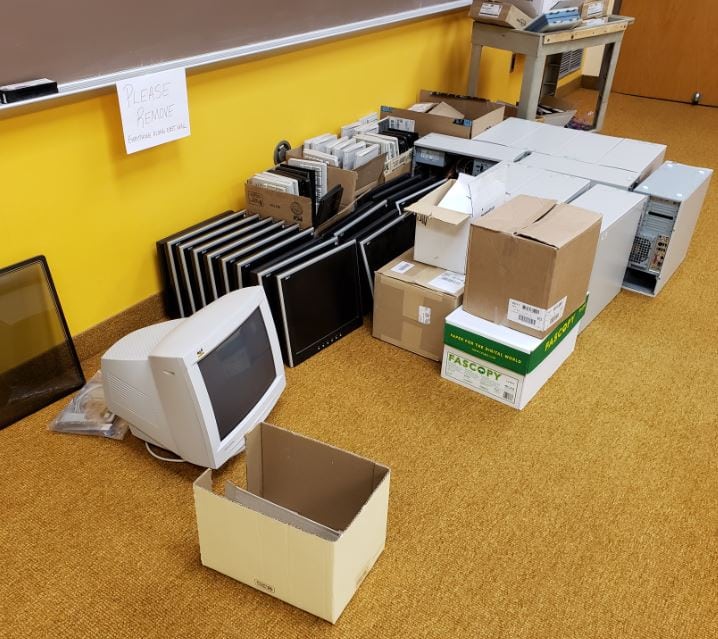 We Might Have What You Need!
As time marches on, we find that we have some materials that no longer serve our educational purposes but might be something you can use at home. Last month we offered obsolete textbooks.
This month we are offering technology components. We have monitors, keyboards and towers that have seen better days and have not been in use for three years or more. While we have scavenged parts from some of the items to maintain some of our current equipment, if you see something pictured here that you or someone you know need, please contact Mr. Munchel, our Director of IT Services, at the Jr../Sr. high school. 765.489.4511 Thank you!
---