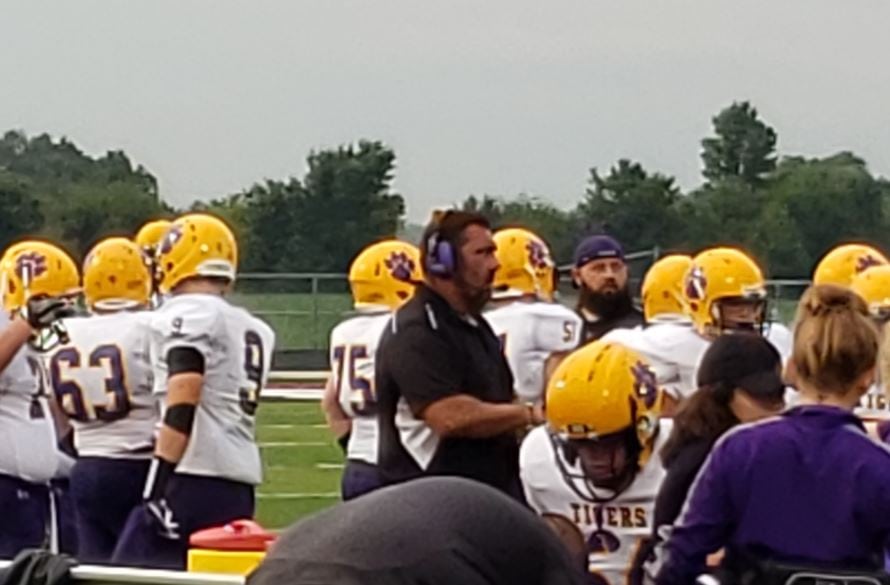 Tigers Win On Friday Night!
We send a tip of the Tiger's tail to Mr. Snodgrass, his coaches and his players for their impressive 21-13 win Friday Night against Knightstown. The Tiger Nation fans came out in droves and filled the stands.  Knightstown is a new member of our conference.  This game made a nice introduction for them to our program.  We send a tip of the Tiger's tail to Ms. Stainbrook, Ms. Murphy and their cheerleaders for motivating fans and adding a lot to the success of the evening.
This coming weekend, Mr. Snodgrass and his team have a unique opportunity that comes around only every few years.  This Saturday night's game (7:00P.M.) will be played at Schuemann Stadium (2800 W Bethel Ave.) on the north side of the Ball State University campus.  There is ample parking for everyone at the stadium.  This chance to play on a university field that has undergone a $14 million dollar renovation and seats 22,000+ fans is quite an impressive opportunity for players and for fans!  Our opponent will be Centerville that night.  Coincidentally, last Friday's and this Saturday's games are played on artificial turf.  I'm sure whoever does the team's laundry has to be thrilled!
---