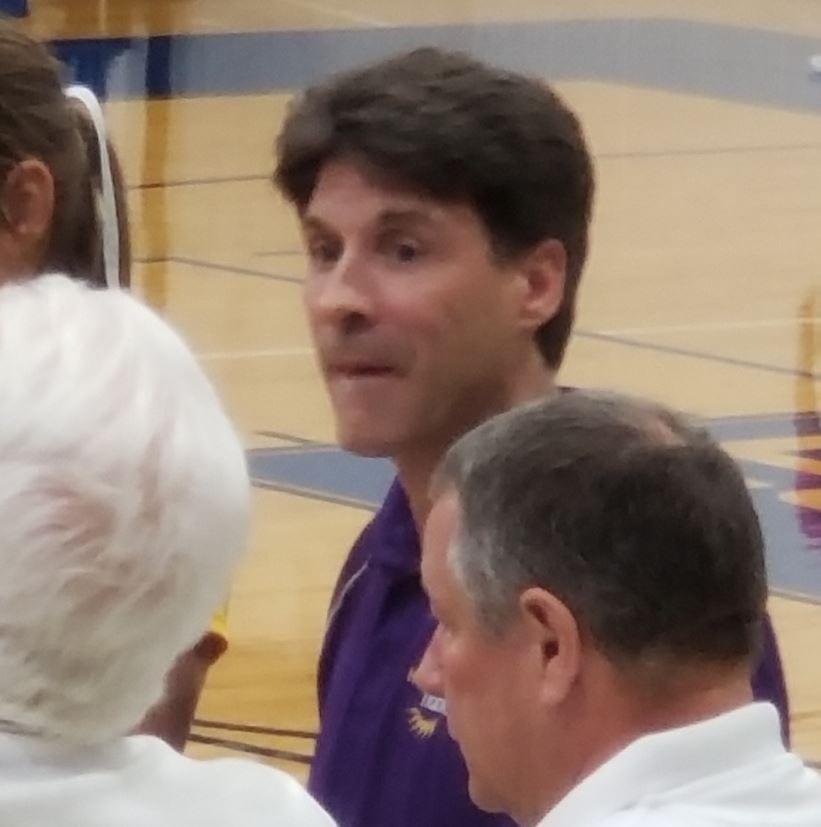 At this time of year the opening paragraph just has to congratulate all of the fall sports coaches, their staffs and their athletes! It was a great weekend to do a little travelling to cheer on Tigers across the state.
We send tips of the Tiger's tail to the fans, too, who showed their Tiger Pride on Friday and Saturday. Even though Friday night was cold and wet, Mr. Snodgrass had his football team psyched and prepared. They brought home a win at Cory Field in their first sectional game. The next stop for them is semi-finals this Friday at Edinburgh. Google says it's about an hour and twenty-two minute drive from here. We're predicting it will be well worth the trip for the team and the fans.
Coach Dale's volleyball team made us proud in their Regional matches on Saturday. The team came out on top in the morning match and made a valiant effort in the second game of the day. With their win/loss record this season and adding the fact that they are a young team, this group will be even more fun to watch in the coming years.
Mr. Gray deserves a tip of the Tiger's tail, too, for two of his runners who ran in semi-state competition this weekend. Students Eli Halcomb and Logan Tuttle represented Hagerstown well.
Coach Zach White and his tennis team brought a rare distinction to NCSC when the tennis team earned the title 2018 Academic All-State. This honor is based on the academic and athletic accomplishments of the seven players who appeared in the sectional tournament. Only 38 total teams across the state received this distinction, and we are very proud that the Tiger Tennis Team was one of them. Nice job, Mr. White! This tip is for you!
Finally, we'd like to send a tip of the Tiger's tail to Ms. Schaeffer, Mr. Tyner and Mr. Harney for their dedication to our teams. All three individuals put a lot of miles on their cars this weekend. Mr. Tyner and Ms. Schaeffer are the grease in the wheels being available if other pairs of hands are needed during an event, and Mr. Harney is tops at spreading the good news at NCSC!
---