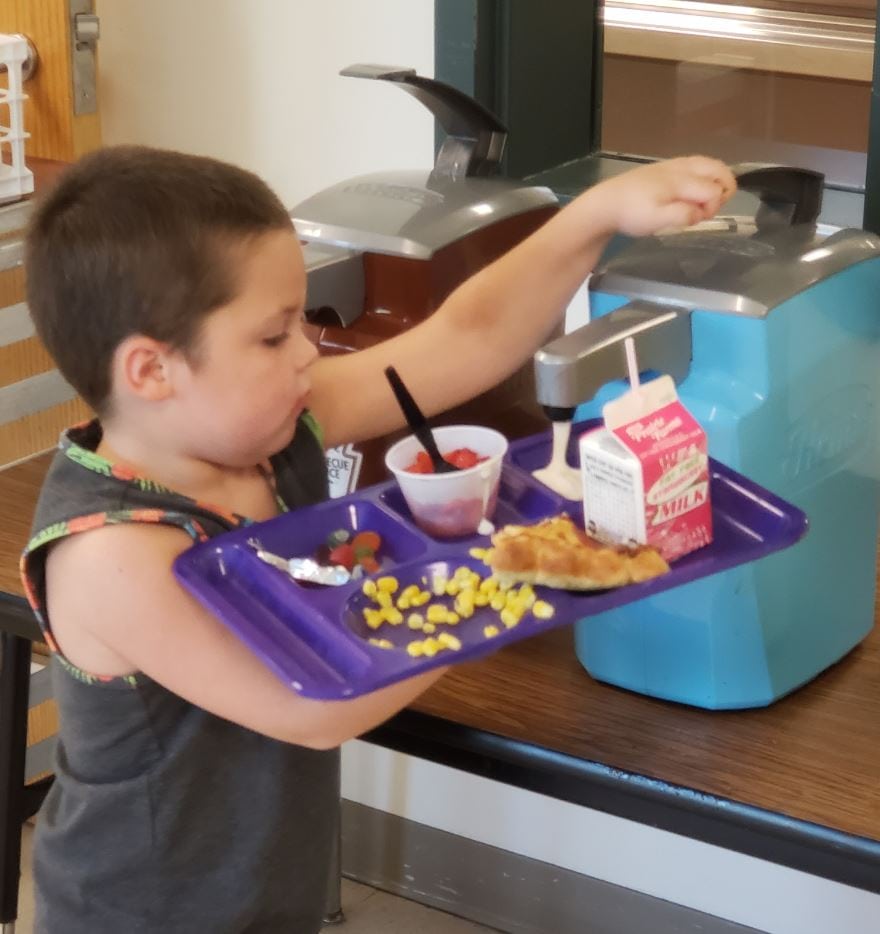 They're Learning Independence!
Let's call this paragraph "Crisis Averted"! Have you ever seen those photos online entitled, "Guess What Happens Next?!  You might think it is an easy guess in this case if you look carefully at the photo at left.  If you surmised that the tray ended up on the floor, you would not be correct.
We were one second away from helping this young man hold his tray while he served himself Ranch dressing, but as it turned out, our help was not necessary.  We're not sure where his serving of corn went to unless if this was his second trip through the line, but he served himself his Ranch dressing and returned to his seat with his friends and finished lunch.
It's amazing how quickly the Kindergarteners are learning the procedures in the cafeteria!  We send a tip of the Tiger's tail to this youngster and to all of the adults who work in the cafeteria with the patience to teach even the youngest Tigers to gain a measure of independence at lunchtime.
---