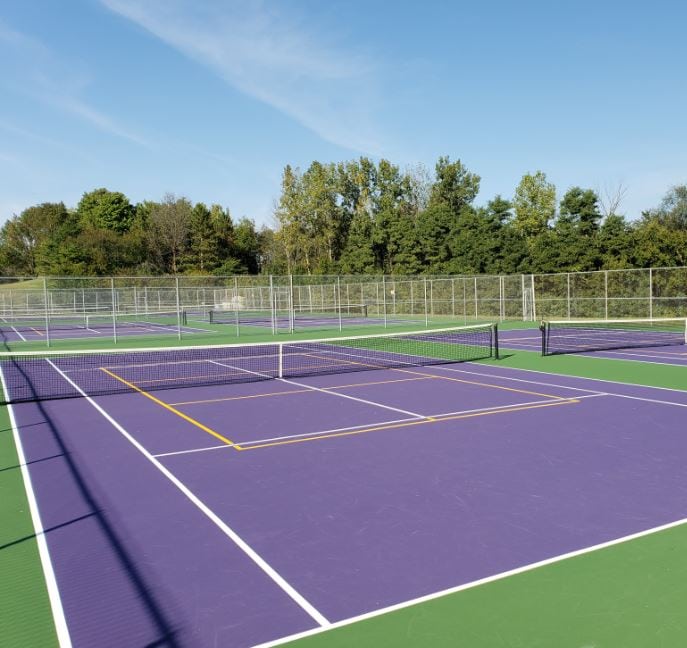 The Tennis Courts Are Finished!
We send a tip of the Tiger's tail to Mr. Hillman for arranging for the resurfacing of the tennis courts behind the Jr./Sr. high school. Always looking for ways to grow our facilities from good to great for students, the tennis courts are now in top shape for students and community members alike. If you haven't seen the courts lately, you'll find that the color of the area inside of the baselines and the sidelines for each court is now purple!
Another change that has been added to encourage community members to use the courts is the addition of pickle ball lines. Adding pickle ball lines also gives P.E. teachers another option for gym classes. If you are not familiar with pickle ball and are looking for a low-impact activity that people of all ages can enjoy, a quick tutorial is available at https://www.youtube.com/watch?v=fTvPYdKZqO0.
We'd love to have you use the new facility!
---