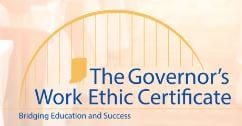 The Governor's Work Ethic Certificate Is A Great Opportunity!
We've received information from Mr. York, our contact at New Castle School Corporation, that 100% of our 6th, 8th and 12th grade students have the opportunity to earn the Governor's Work Ethic Certificate. NCSC is participating in the program because it aligns with our corporation goal to provide for the education of the whole child.
Students who maintain an attendance rate, an academic achievement rate, participate in community service and who maintain self-discipline at or above required standards will receive a certificate that is meaningful to employers and colleges across the state.
Best of luck, Tigers, we're rooting for you!
---