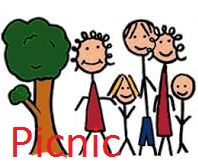 The 2019-2020 Calendar Is Available!
Odds are that you are one of the people who is sitting on the edge of your seat wondering when the 2019-2020 school year calendar will be released. Well, "The Eagle has landed." The calendar is Board approved and posted on our website. It took a little longer to develop the calendar for next year because NCSC earned some scheduling flexibility from the State by being named an A School Corporation, and it took us a little longer to maximize the benefit for students, their families and our community.
The calendar assures our students will continue to receive more than the state-required number of instructional minutes over the year; however, Nettle Creek is exempt from having to offer those minutes across 180 school days. As a result of the Calendar Group's work, school will be in session for 178 days. Teachers will still work 181 days. The biggest change from this year's calendar is that if the weather cooperates, students will be dismissed from school for the summer of 2020 before the Memorial Day weekend.
The calendar benefits students educationally, and we hope it benefits your family and supports community organizations that provide summer activities for students as well. Thank you for your patience!
---