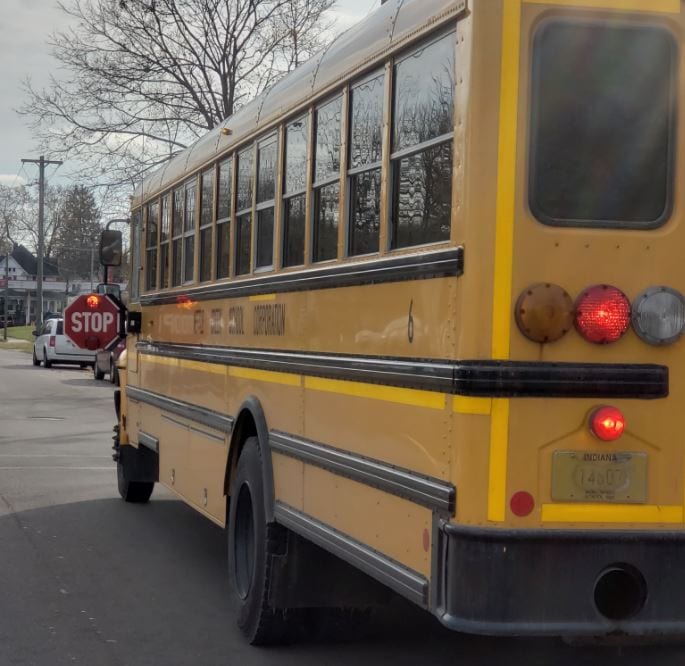 Thank You For Driving Safely!
Tragic headlines are disturbing reminders to each of us that assuring student safety is a responsibility we all share. We touched base with Ms. Toler, the Operations Department assistant, who takes her responsibility seriously as she works with Mr. Hillman and the bus drivers when she composes bus routes. She has it down to a science, and our bus drivers know every driveway, street sign and turn around spot to assure that students who take the bus are safe.
All automobile drivers can help by assuring that they obey traffic laws particularly when school buses and school children are involved. Please watch for students carefully especially in the morning when it is dark. Even at Nettle Creek, there are drivers who pass buses when the stop arms are extended. Routes are intentionally crafted so that very few of our students cross a lane of traffic on our busiest roads. All bus drivers are trained to not only extend their vehicle's stop arm, but they are also required to open the bus window, extend out their arm and wave children across as well as to verbally call out to the students when it is safe to cross.
Even with all of these precautions, auto drivers' cooperation is essential. We send a tip of the Tiger's tail to all drivers for stopping when bus arms are extended. You are helping keep our students safe!
---