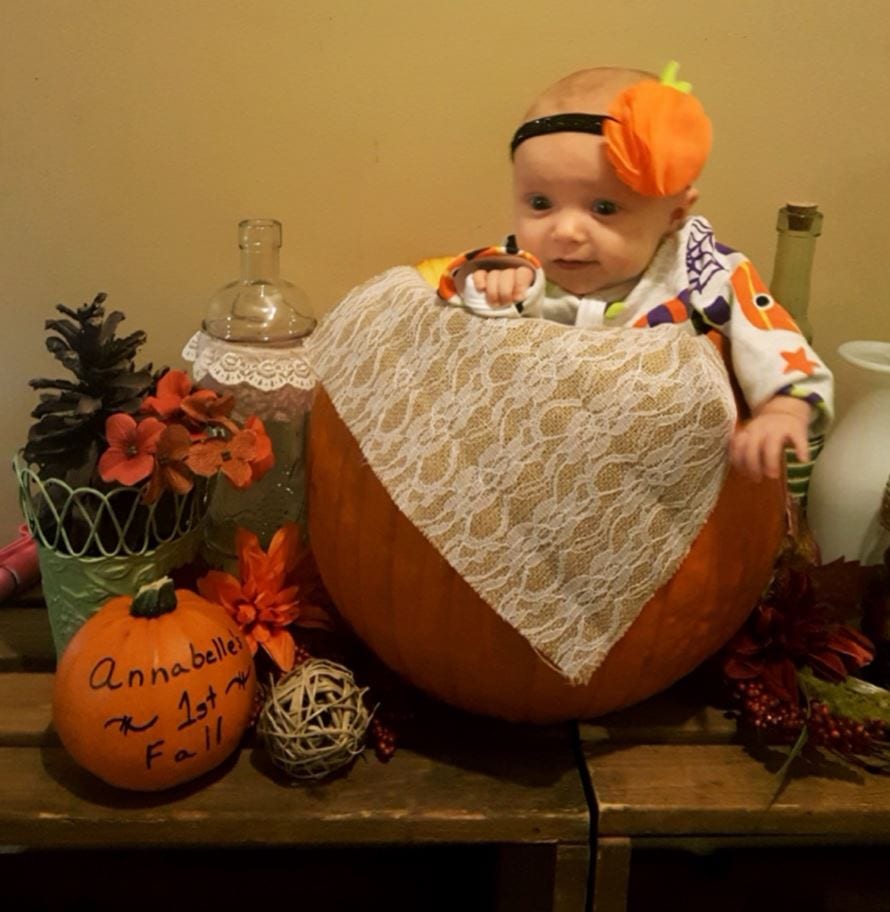 She Is As Cute As She Can Be!
Could there be a cuter punkin?! It's our pleasure to introduce Annabelle. Annabelle is the first grandchild of Nancy Bennett, our assistant at the Administration Building. It's easy to tell that Annabelle is only a few months old because she looks pretty comfortable in her pumpkin.
It's been fun keeping tabs with Ms. Bennett on her birth and her development during these first few months. Annabelle hasn't visited Grandma at her work yet, and when she does, we'll send along a photo commemorating the occasion!
---