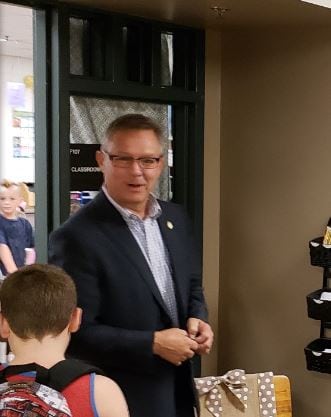 Senator Raatz Pays NCSC A Visit!
We send a tip of the Tiger's tail to Senator Raatz for coming to Nettle Creek School Corpo-ration and addressing regional high school students who were at the Jr./Sr. high school for their annual Model Legislature activity hosted by Mr. Meek and the Social Studies Depart-ment.
Among other leadership responsibilities in the Indiana Senate, Senator Raatz serves as Vice Chair of the Interim Study Committee on Education. While he was here, Senator Raatz toured the elementary school to talk with Ms. Hokey, Ms. Morgan and HES teachers.
---