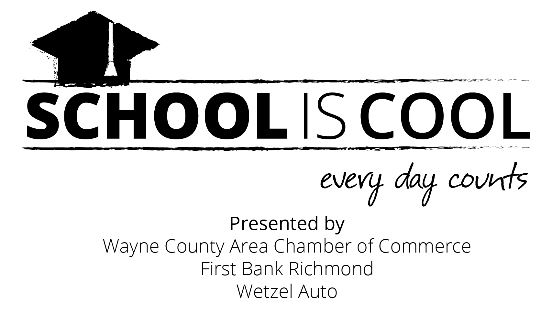 School Is Definitely Cool At Nettle Creek!
The Wayne County Area Chamber of Commerce recently announced the finalists for their School Is Cool art contest. Art students from all Wayne County schools submit artwork that competes to become the design used by the Chamber of Commerce on T-shirts awarded to county students who earn perfect school attendance in the Chamber's school attendance incentive program. Each year, six designs are chosen as finalists, and this year, ALL SIX finalists' designs were created by students at Nettle Creek! We send tips of the Tiger's tail to each of our six artists as well as to Ms. Marker at HES and Ms. Overfield at HJr./Sr.H., our art teachers. Congratulations!
While there is no question that the winner will be a Nettle Creek student, the question is, which of the six designs will be chosen?! Watch for that answer on a T-shirt near you! Good Luck!
---