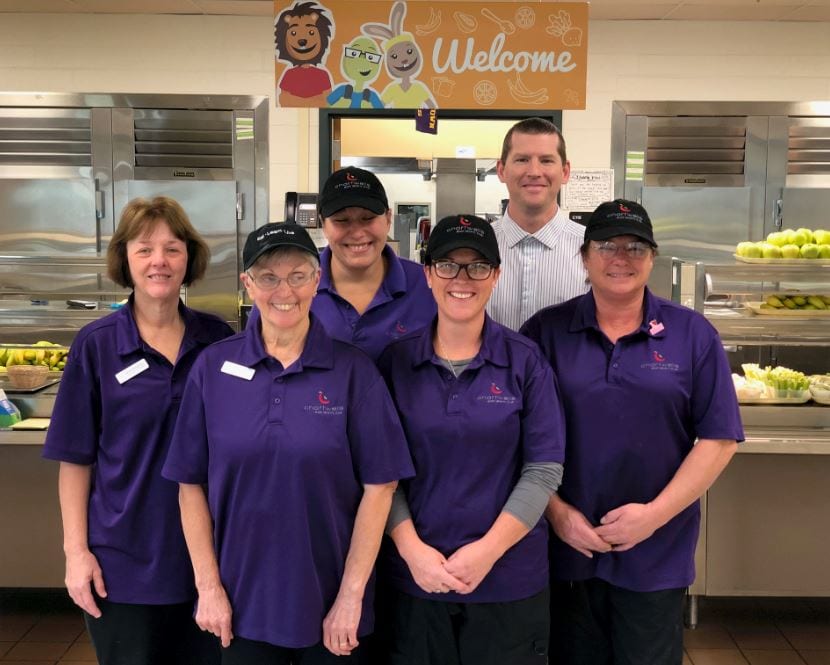 School Cafeterias Are GROWING @ THE CREEK!
We send a tip of the Tiger's tail to Mr. Huffman, our Food Services manager, and his cafeteria staff team at both buildings for some innovations they are implementing in our cafeterias to assure that more students are receiving nutritious meals at school. Starting in October, HES students began taking advantage of an opportunity provided by an application and a grant Mr. Huffman wrote for the students to receive free breakfasts. Previously, we had seventy students on average who ate breakfast at school. Now, more than 400 students eat breakfast every day. I chuckled when a mother called and wanted to know what was going on with the breakfast program. Her child refused to eat breakfast at home because he wanted to eat with his friends at school.
Beyond breakfast, Mr. Huffman completed the paperwork and starting soon, students who stay after school at Boys & Girls Club will be served a free dinner. Along with Mr. Huffman, the behind-the-scenes heroes are the cafeteria staff who are preparing these extra meals and the teachers who have rearranged their routines first thing in the morning so that students get a nutritious start to their day. The cafeteria program receives reimbursement for each meal served, and the cafeteria has found a win/win solution for increasing their revenue. Also, the cafeterias are asking for your help on a new project! Jr./Sr. high school students received a link to an email survey to help the staff build their menus and customer service. They are asking all Jr./Sr. high students to complete the survey even if students do not eat a school lunch, so that they can better meet student needs. Likewise, HES Food Services staff distributed a link to HES parents for whom they have email addresses so that they can build their program for younger students as well. If you are an HES parent who has not received a survey link from Mr. Huffman, please contact him at matthew.huffman@compass-usa.com. Thank you!
---