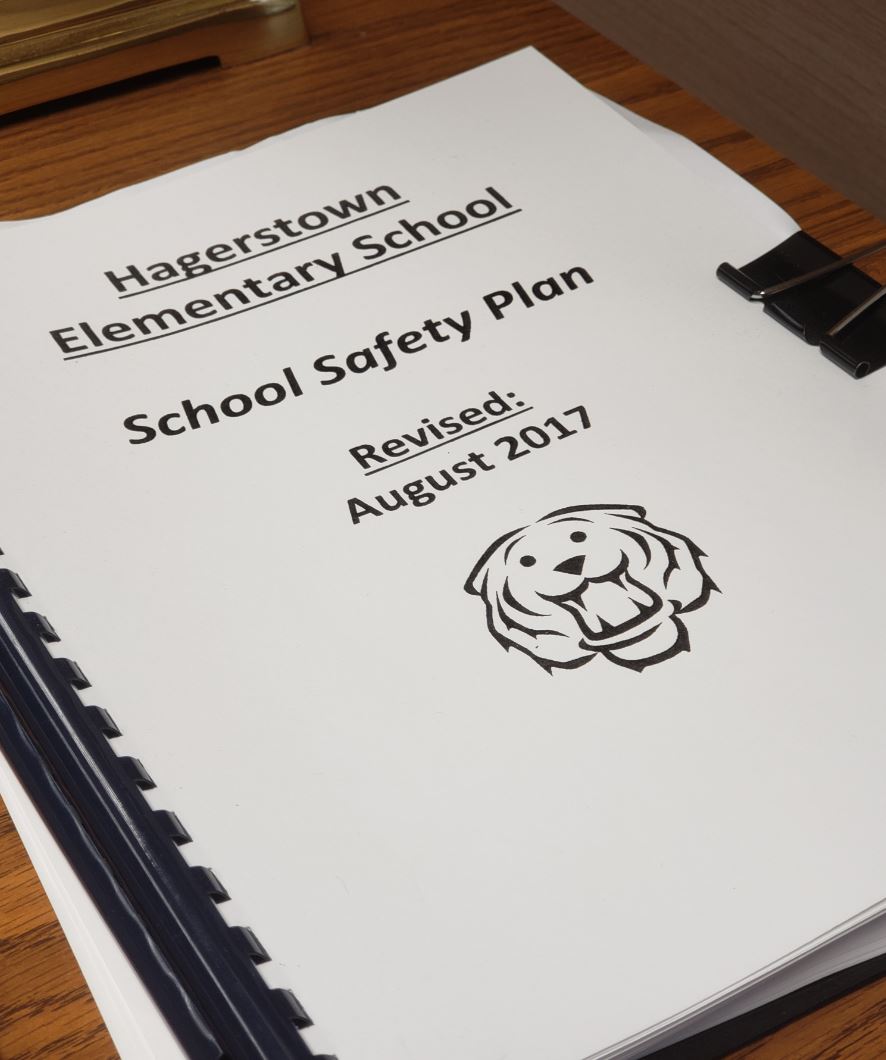 The Board has been actively working through the input they received on school safety measures from buildings' Safety Committees and the community at recent meetings. At the last Board meeting, the Board members in attendance identified doors for upstairs classrooms and a PA system at the Jr./Sr. high school and the reconfiguration of the entrance at HES that will require visitors to enter the office before they can proceed to the rest of the building as priorities for the school corporation.
Mr. Hillman and Mr. Logston are working together on design considerations and the associated costs. While other safety strategies were discussed, right now, we are going to work on these three. Maintaining safe schools will continue to be a corporation priority. You will continue to see some of the lower level suggestions made by Sherriff Ritter after his tour of both buildings being put into place.
Please remember that the human element of school safety is very important, too. Please do not prop doors or let friends, family or other persons in back doors. Everyone without a key should use the schools' main entrances. With your cooperation, our schools will continue to be safe places to learn and work!
---