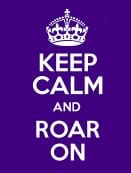 Our Safety Plans Are Ready!
We send a tip of the Tiger's tail to Ms. Morgan and Ms. Schaeffer, our corporation safety officers. We learned this week that our State safety auditor will be coming to Nettle Creek to check out our school safety plans. Her visit is a result of a new law passed this summer that mandates that all school corporation school safety plans be reviewed including a site visit. When we heard this was a possibility, the administrative team reviewed our plans to assure that they meet the state rubric.
As it's turned out, NCSC is in the first round of check-ups. (Just lucky, I guess.) From our early review and the constant vigilance of the Safety Committees at both buildings, we're fairly certain ours meet and exceed the guidelines. We'll let you know for sure after the review.
Gel nails first appeared in the U.S. in the early 1980s, Nail care
but were met with limited success. At the time, Nail gel polish
the manufacturers of gel lights and the gel itself had not joined forces, gel nail polish color set
not yet recognizing the need to precisely match the intensity of the light to the photoinitiators in the gel.Best gel nail polish
Nail techs and clients soon found out that ­using the wrong light or applying too much gel caused a burning sensation on the client's fingertips.luxury nail gel
Additionally, education on gel application was limited, leaving nail techs in the dark about the product, and home-use ­systems were introduced around the same time, damaging the reputation of salon-use systems by ­association.Nail care
Nail gel
---