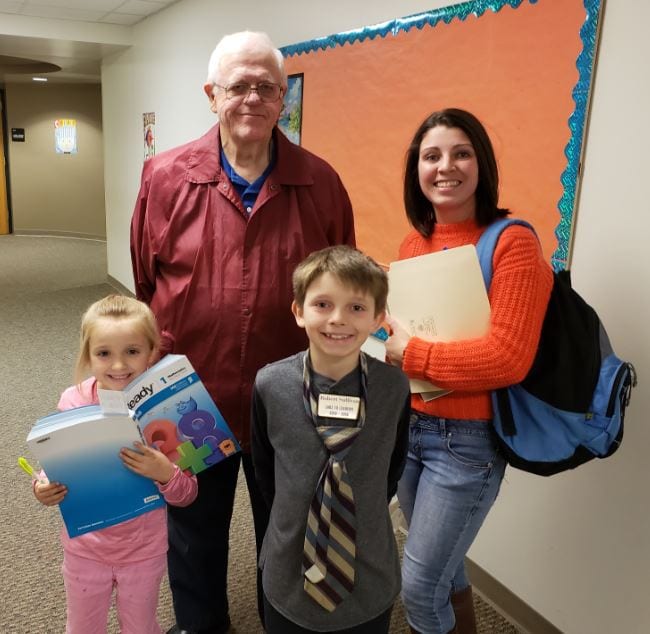 Our Community Participates!
Ms. Ullery, Ms. Kaiser and Mr. Hampton have something in common. All three of these Tiger student supporters have started student groups at HES to support student growth and development, and we are grateful! We send a tip of the Tiger's tail to Ms. Kaiser and Ms. Ullery for starting Strong Tigers at Grades 4, 5 and 6. The purpose for this time at lunch is to get with students to talk about leadership and serving the needs of others.
Mr. Hampton, retired school administrator and active community member, is working with Ms. Locke and parent volunteers in their Ladz To Leaders program to help boys acquire useful life skills that will serve them well throughout life. Robert, shown here, and his teammates learned how to tie a tie during a recent meeting after school. Thanks to All!
---