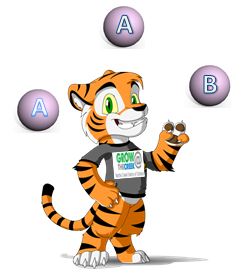 Our Children Are Learning @ The Creek!
Indiana released school letter grades shortly after we sent out last month's newsletter, so we thought we'd update everyone this month. Each year the State collects information related to school performance and summarizes it with an A-F letter grade. We are very proud to share that Hagerstown Elementary School received an A rating, Hagerstown Jr./Sr. High School earned a B rating and Nettle Creek School Corporation received an A rating. This success is the result of a lot of hard work by staff and students, a consistent focus on student learning along with the high expectations our community has for every student's success.
Various information is collected to determine each letter grade. Student performance on English/Language Arts and Mathematics assessments during the year and overall achievement growth in the same subjects from the previous school year are combined and compose the academic achievement portion of the state letter grades. Other components that the high school contributes are its graduation rate from the previous year and the college and career readiness component that factors in dual college credits and workplace certifications earned by students. Thank you for your support of our schools. It's paying off!
---