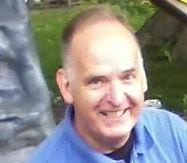 October Is A Great Month At NCSC!
Welcome to October at Nettle Creek School Corporation! October is one of the most productive months in terms of learning during the school year. Gone are the orientation days where students are learning the expectations of new teachers at the beginning of the new school year. Seasoned teachers know that putting the curriculum on the back burner when the new year opens and to use the time in the beginning to focus on setting expectations and teaching procedures are investing instructional time in an area that will increase learning productivity and pay dividends throughout the rest of the school year.
The weather has been great which means elementary school children get noon recess outdoors and the opportunity to run off a little steam allowing "brains on" during lessons in the afternoon. Though polishing students' behavior is a year-long task for teachers, most of the students are up to speed and most of the school day is spent on intensive instruction. At this time of the year K-12 teachers are using current MAPS scores to help them plan lessons directed right where students can hit them out of the park. I chuckled when Board Member Marcie Houghton shared with us that she was stopped in her tracks in the upstairs hall during a visit at the Jr./Sr. high when she heard students in conversation in class, and that she was a little perplexed because she didn't recognize a word they were saying. She moved closer to the classroom door to check it out, and it wasn't until she spotted Ms. Nolan, our Spanish teacher, that she realized that the students were talking with each other practicing their conversational Spanish.
Such is life in our schools in October. I hope you have a minute to stop by and see for yourself. You are welcome! There is educational magic happening for our children around every corner!
Sincerely,
Bill Doering
Superintendent
---