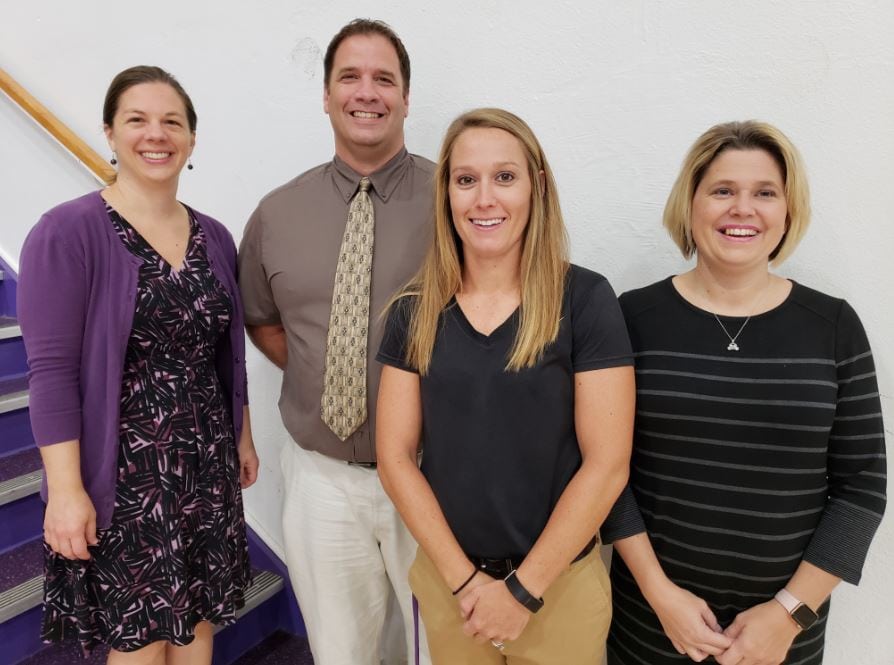 Mr. Tyner And His Team Share Progress Report!
We send a tip of the Tiger's tail to Mr. Tyner, Ms. Schaeffer, Ms. Oliger and Ms. Swain for the fine job they did updating the Board on the Jr./Sr. high school's progress last year and the direction their School Improvement Plan and 5-Year Plan will take them this year and on into the next several years. The group pointed out the high number of dual credits earned by students, continuously exemplary math achievement throughout the year at most grade levels and the implementation of power strategies to continue to address student reading that is supported building-wide by all academic departments.
This year and moving forward, the school will continue to utilize goal setting, will investigate planning supported by curriculum maps and will raise their awareness of Professional Learning Communities as a tool to support teachers supporting students.
Ms. Hokey and Ms. Morgan will make a similar presentation at the Board's next meeting on September 12th at 6:30P.M. in the LGI Room. You are welcome to attend to celebrate the successes at the elementary school and to learn where HES is headed.
---