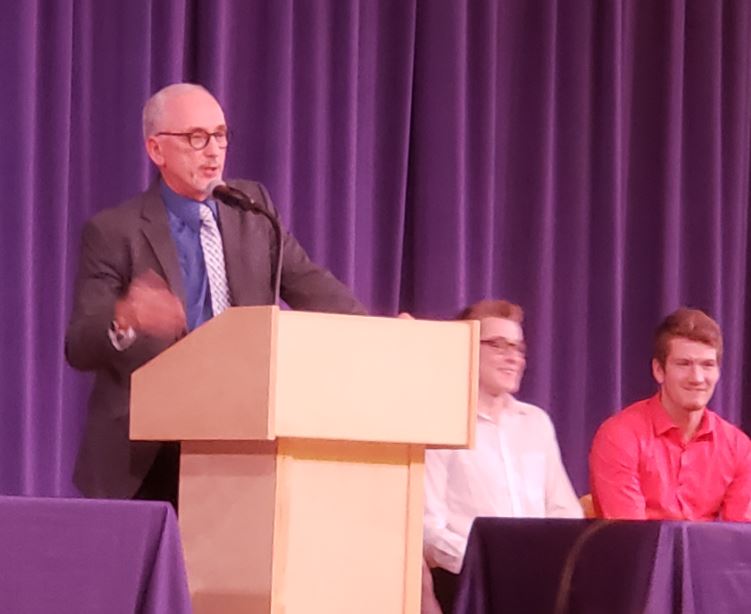 Mr. Huffine Shares Useful Perspectives!
Most residents of the Nettle Creek Community know Mr. Huffine, co-owner of Irongate Creative located on Main Street in Hagerstown.
We send a tip of the Tiger's tail to Mr. Huffine for serving as the featured speaker at the JAG Induction Ceremony recently as he shared his experience as a small business owner with students who are focused on obtaining the skills and knowledge they will need to start their careers after high school graduation.
---