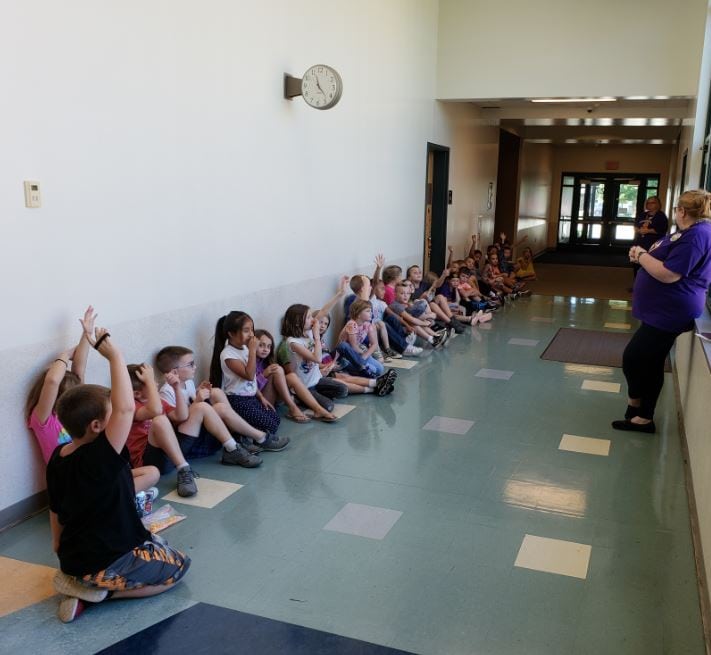 Learning Is Important Here!
Every moment counts at Hagerstown Elementary School when it comes to supporting student learning! We spotted one such instance when Ms. Stinson, Ms. Young and their classes arrived to the cafeteria at noontime a few minutes early this past week.  Sometimes it's hard for teachers to estimate precisely how long it will take for a class to finish in the restrooms before they eat.  If a class arrives to the cafeteria a little early, it is common to see the teacher engaging the students in some sort of educational activity that provides students a fun chance to show what they know as they wait for their lunchtime to arrive.
On this particular day, Ms. Stinson and Ms. Young and their students were working on an impromptu language arts activity.  I've seen other teachers referring to cards on a ring as they walk their class to the lunchroom having fun quizzing their students in a similar way.  High performing schools use instructional time intensely.  Please understand that no one at HES is missing recess with this school-wide determination, and in fact, it is common knowledge among the staff that recess and physical activity are very important and support learning, too!
---