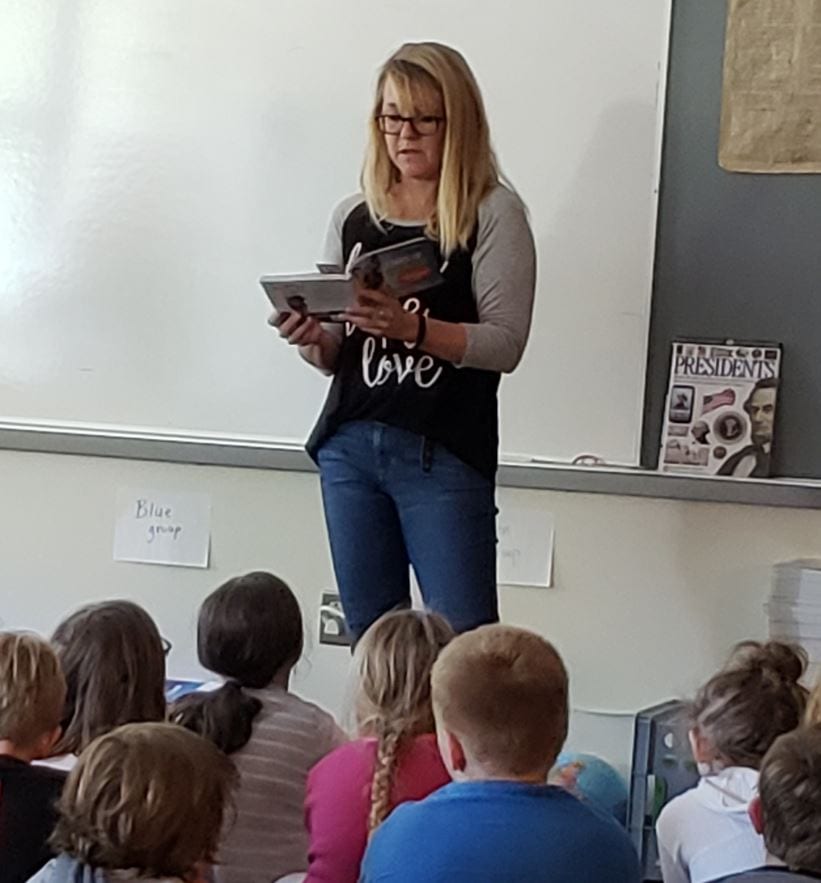 Instructional Time Matters!
We stopped in at Ms. Doerstler's room this past week to hear Chief Folkner make one of his Anti-Bullying presentations for students and arrived a little early. Everyone knows that there can be a period of time between when the kids are assembled and when a guest speaker arrives, and it was gratifying to see that Ms. Doerstler didn't miss a beat and filled that transition time with reading aloud from a book she has been reading to her class.
We'll admit that we got drawn into the story about Smokey, the Yorkshire terrier, who is one of the dogs from WWII featured in Paws of Courage. During instructional time, every minute counts! Ms. Doerstler didn't get to that part, but we surmise Smokey earned a Silver Service Cross for one reason or another. Ms. Doerstler earns a tip of the Tiger's tail for her intensive use of instructional time!
---