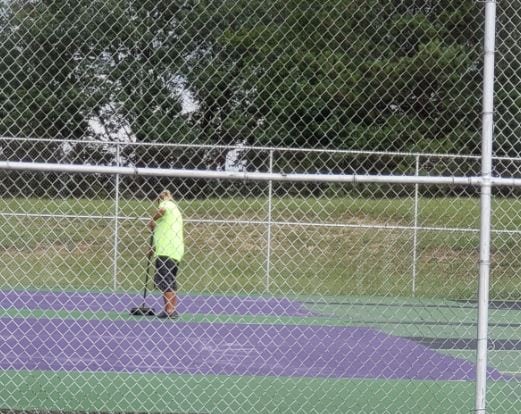 Have You Seen The New Tennis Courts?
Have you seen the new tennis courts? The old surface had cracked to the point that it was due for resurfacing.  Anyone with an asphalt driveway knows that Indiana winters are hard on asphalt, and that it is only a matter of time before the freeze/thaw cycle is going to open up cracks.
Mr. Hillman balanced expense and workmanship and got the big job started last week.  The purple in the playing area adds a great touch!  We wish the tennis teams the best of luck on their new courts.
---