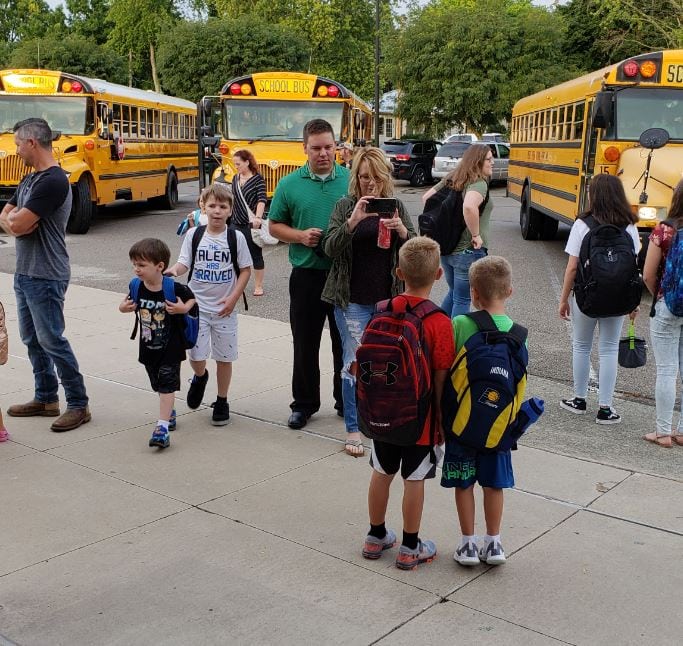 Happy New Year! While New Year celebrations are usually enjoyed on January 1st, at Nettle Creek School Corporation we celebrated the start of our New School Year last week as students and staff returned for another action-packed year of growth and learning.
We send a tip of the Tiger's tail to Mr. Hillman and his crew who really don't get their summers away. While classrooms were comparatively quiet places during the summer, Operations Department employees cleaned, painted and trimmed in preparation for the coming school year. Ms. Toler completed bus routes. Bus drivers contacted families with pick-up times and delivery times. Mr. Retherford has gone over every bus to be sure that they were ready on Day One to carry children safely to and from school. Instructional staff members did a lot of things all summer to assure that this year will be the best school year ever. Teachers have attended instructional workshops and are working in teams to plan lessons that meet or exceed the requirements of the Indiana Academic Standards. Adminis-trators attended workshops and organized a million little details to assure their schools run successfully, like clockwork, for staff and students.
We are very thankful for everyone's good work! Their efforts resulted in a very successful first week of school!
---