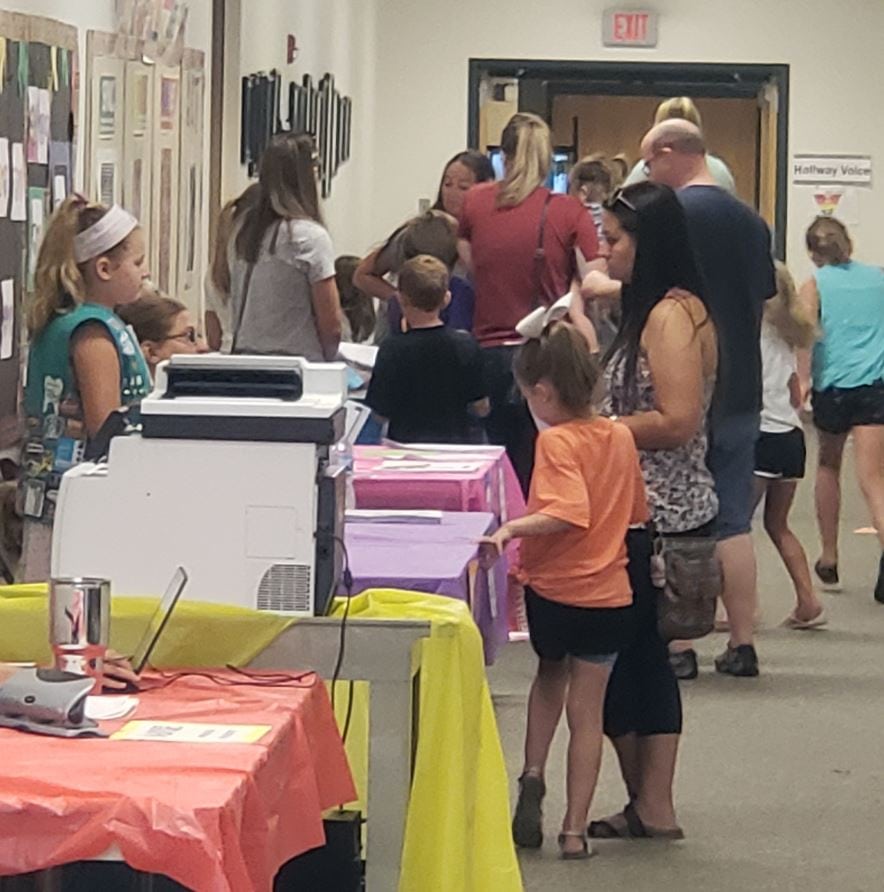 Enrollment Is Growing @ The Creek!
We send a tip of the Tiger's tail to the students, staff and volunteers at both buildings who helped with student registration this year. The hallways in both buildings were organized into registration stations to assure that the process went smoothly.
NCSC registered an additional 28 students this year which puts enrollment back over 1,100 students who are receiving the Tiger Advantage! We welcome back current students, and we greet new students and their families along with the new staff who came on board as a result of this growth in student enrollment. It's going to be a great year!
---