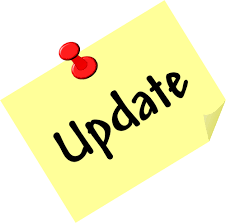 March 9, 2020
Dear Nettle Creek Families:
Hello, Tigers! I am reaching out regarding the ever-evolving situation with COVID-19. Please know that we are in a constant state of monitoring the situation with COVID-19. We are in communication with our building administrators, area superintendents, the state's superintendent's association, IDOE, and the Wayne County Department of Health. Outbreaks like this are always troublesome. Be assured that we are aware of the concerns about this virus and are proactively working to ensure our schools are safe for all students and staff. The safety of our students and employees is paramount. This is an emerging, rapidly evolving situation and we will provide updated information as it becomes available. While the threat remains low, guidance from health officials is to:
Stay home if you are sick.
Keep your children home if they are sick.
Wash your hands with soap and water for 20 seconds.
Avoid touching your face and mouth.
Avoid handshakes. Instead, use a fist bump.
Please remind your children regularly of the tips listed above and heed them yourselves. As I was speaking with a health official recently, he said that the number one thing we can do is to stay home if we're sick and to keep our kids home from school if they're sick!!
I will gather as much information as possible, weigh the varying options, and make a decision. Simply know that there literally isn't an hour that goes by in the day where we aren't considering the potential impact of COVID-19. Again, as more information is provided, we will be sure to update you.
Go Tigers!
Respectfully,
Dr. Kyle G. Barrentine & Katie Bymaster, RN
---