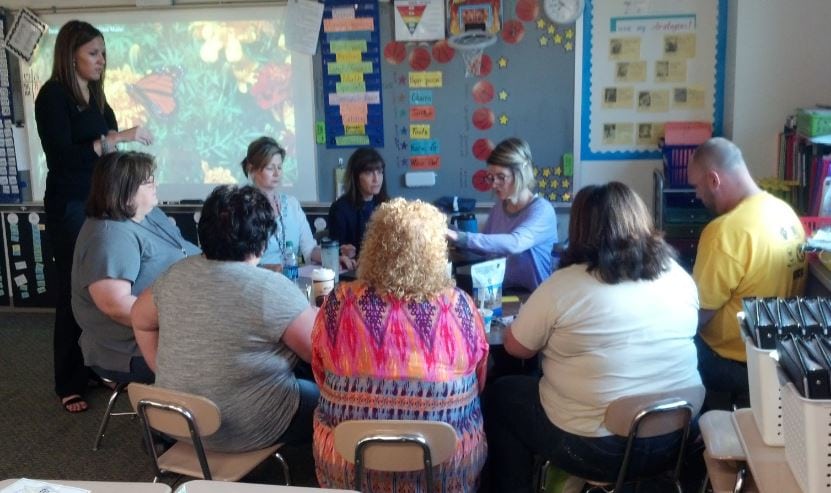 Nettle Creek School Corporation will continue to use Condensed Days to enable teachers and administrators to GROW @ THE CREEK professionally. Last year staff learned about class goal setting, using student assessment data to guide instruction, and strategies to increase student engagement in class. Condensed Days mean a late start for students on selected Fridays during the school year. Bus pick-ups will be 30 minutes later than usual, and school doors will open at 8:20A.M. at the elementary school and at 8:25A.M. at the Jr./Sr. high school. This year, Condensed Days will be held on the following Fridays:
August 17, 31 September 14, 28 October 26 Novem-ber 9 December 7 January 18 February 1, 15 March 1, 15 April 12, 26 May 10
We recognize that childcare on Condensed Days can be a challenge for families. To help address this need, K-12 parents are welcome to drop children off at the Circle Drive door at HES beginning at 7:30A.M. Students will be supervised and breakfast will be available. A Grab-And-Go breakfast is available for all students in both buildings when they arrive on Condensed Days.
---