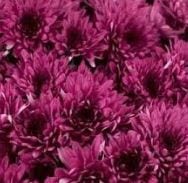 Community Partnerships Thrive!
Parents and community members have probably seen signs around town that tell about community organizations that partner with NCSC to serve students. This newsletter is glad to share upcoming events with families as space permits. If you are interested in publicizing your student-focused community event, we are glad to lend a hand. Please send your information to Dr. Doering in advance, and we'll work together to be sure all of our students are GROWING @ THE CREEK both inside school and out!
High school cheerleaders are selling mums this week. The delivery date is September 22nd. Colors are purple, gold, bronze, white and red. 1 for $6.50 or 3 for $18. Call Ms. Stainbrook at 765.489.4511 to order.
Erica Laster and Matt Sullivan are local Scout leaders who have a call out to boys and girls interested in Scouting. Scouting helps children build character, gain confidence, and make friends through a wide range of activities. Ms. Laster can be reached at 765.518.8903, and Mr. Sullivan is available at 765.993.3148.
Hagerstown Optimists Fall 2018 Recreation Soccer Sign Up is being held. Information is available by calling Roy Smith at 765.894.3776. Boys and girls ages 5 to 12 are encouraged to register.
---