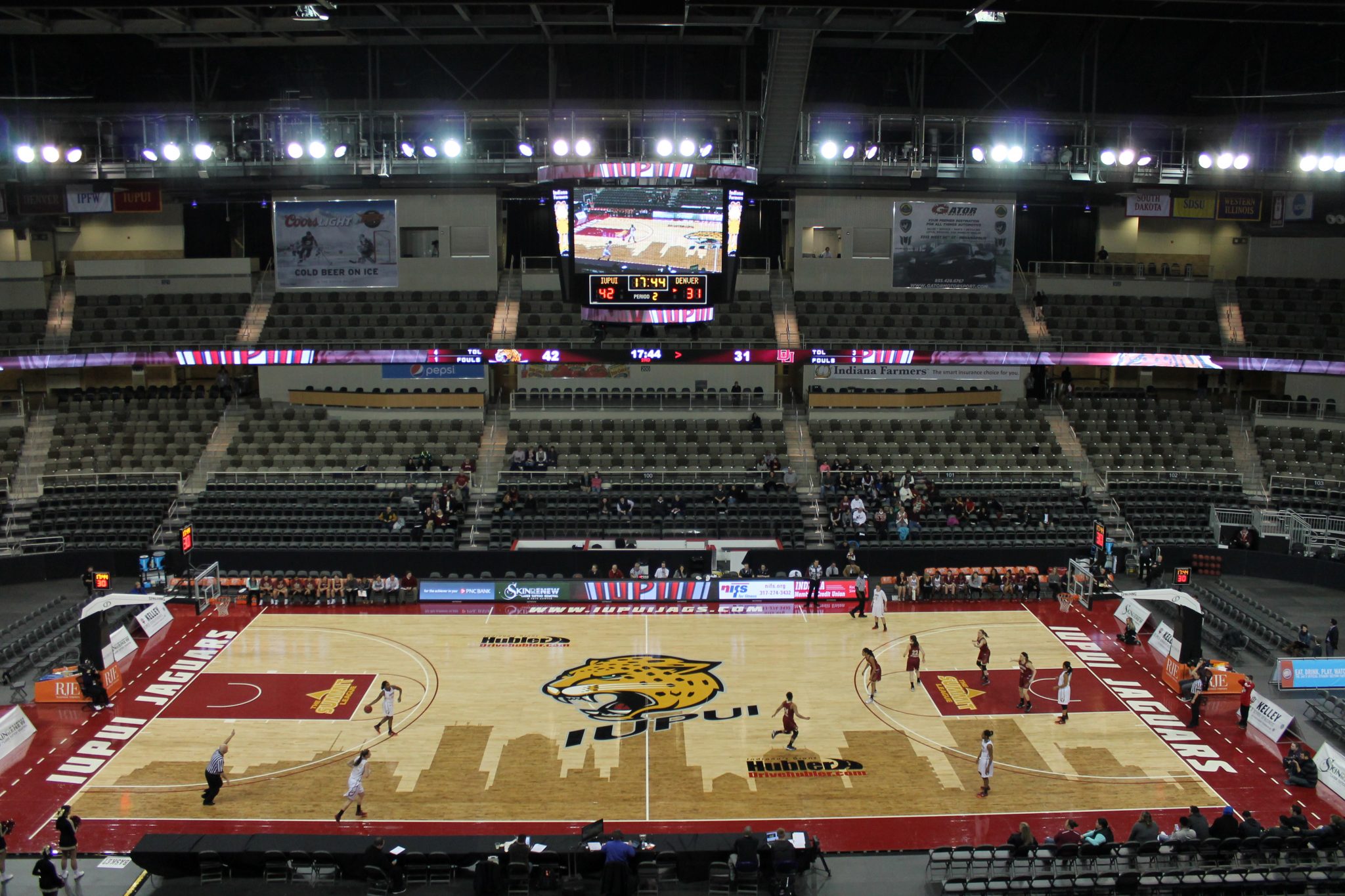 Basketball at Indiana State Fairgrounds
Six Games, 12 Teams Compete
In State Fairgrounds Showcase
Indeed, six games – four boys game and two girls games – will highlight the first State Fairgrounds Showcase. 
"We are thrilled to host these six games," said promoter Ray Compton of Compton Strategies. "All of the schools are very excited to compete in the State Fairgrounds Showcase and to compete in the beautifully renovated Coliseum."
Here is the schedule of games:
11 a.m. – Franklin County girls vs. Hagerstown girls.
12:40 p.m. – Franklin County boys vs. Hagerstown boys.
2:20 p.m. – Triton Central girls vs. New Palestine girls.
4 p.m. – Mooresville boys vs. New Palestine boys.
5:40 p.m. – Martinsville vs. Guerin Catholic boys.
7:20 p.m. – Scecina boys vs. Lutheran boys.
Indiana Farm Bureau Insurance is the Presenting Sponsor of the event.
Tickets are $10 and may be purchased in advance at the schools.
---