Announcements—Friday, February 16, 2018 Today is a Regular Condensed Day.
Announcements—Friday, February 16, 2018
Today is a Regular Condensed Day.
Monday—School is NOT in session.  Next week's schedule will be Tuesday-Gold, Wednesday-Purple, Thursday-Gold and Friday-Purple.
CONDENSED DAY   (Friday)
Admit Bell: 8:20
Block P1:   8:30-9:08
Block G1:   9:13-9:51
Block P2:   9:56-10:34
Block G2:   10:39-11:17
Block P3:   11:22-12:52
Lunch A     11:22-11:52
Lunch B     11:52-12:22
Lunch C     12:22-12:52
Block G3:   12:57-1:35
Block P4:   1:40-2:18
Block G4:   2:23-3:00
NHS—Any current junior or senior that has a cumulative GPA of a 9 or higher has the opportunity to apply for membership into National Honor Society. Applications are now available in Mrs. Van Meter's room. With your application you must have two character references, only one can be a teacher the other must be someone not related to you who can tell us about you. Applications are due to Mrs. Van Meter no later than Friday, March 23 at 3:00pm. NO LATE APPLICATIONS WILL BE ACCEPTED! Any questions feel free to ask.
FCCLA Week – Today is the last day of FCCLA Week.  Promote FCCLA at HHS in new and exciting ways as we end our week long celebration of FCCLA Week and inspire others to Go For the Red! #PromoteFCCLA
Hagerstown Staff & Students.  If you didn't have a chance to participate in this week's activities, it is not too late.  There are activities planned for today.  If you would like to bring in a donation for the animal shelter or birthday bags, we will be accepting them next week as well.
Google Form – You should have received an email with a google form attached.  Please complete your online form.  We have a member who needs the information for a state project.  We would love to have all of you respond.
Animal Shelter STAR Project – We could use your help! We invite everyone to participate in this activity. We will be accepting donations of other needs the shelter has: blankets, laundry detergent, food, or cash.
Lead2Feed – Everyone can help.  Food is collected for pantries over the holidays, but help us not forget other times to celebrate.  We will be collecting medium gift bags, cake mix, icing, and candles to make birthday bags that can be handed out to clients with birthdays to celebrate that month.  You can drop these off in Mrs. Hobson's room.
Contest Famous FCCLA Member – This contest is open to ALL HHS students and staff.  As part of FCCLA Week, we are highlighting former FCCLA members that have become famous.  Read today's clue and see if you know who we are talking about.  There will be a Guess Who Container in the office today for you to enter the contest. The rest of the day, the jar will be in the office for you to enter the contest.  The first name drawn with the correct answer will receive a prize.  Good Luck.
This former FCCLA member is an American television journalist and businesswoman. She is the anchor of Inside Edition, a syndicated television news magazine, a position she has held since March 1995.
Thursday's Famous Former FCCLA Member will be posted in the cafeteria.  Check it out and see what most honored female country music performer of all time was a FCCLA member in high school.
Library—Please see the end of the announcements for new books.
Senior Information:
Henry County Seniors—Please check your email for a message from Mrs. Oliger in regards to the Henry County Foundation Scholarships.  They are due by Friday, March 2, 2018 at 5 pm.
2018 Scholarships Awarded to a Student from a Wayne County High School
Selection by Wayne County Foundation's Scholarship Selection Committee
Online application available at
 https://waynecofdnscholars.communityforce.com/Login.aspx
January 19 through February 16
AND
IU EAST Scholarships!!!!!
PAY ATTENTION TO DEADLINES – MORE SCHOLARSHIPS TO COME
Athletic Results
8th Grade Girls Basketball
Thursday night the Hagerstown 8th grade Lady Tigers ended their regular season by defeating the Union County Lady Patriots 39-26. Grace Klein led the way with 14 points. Madelynn Ward had 11, Carli Cox 6, Marissa Slagle and Tori Kelley 3 each, and Lauren Retherford 2. Their next game is Saturday, February 24th against Northeastern in the Wayne County Tournament at Lincoln.
Lunch—Follow the link
http://nettlecreekschools.nutrislice.com/
Have a great day, weekend and Monday!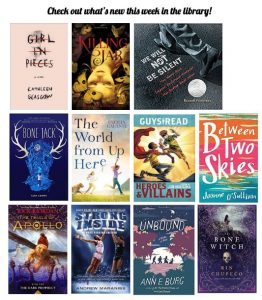 ---