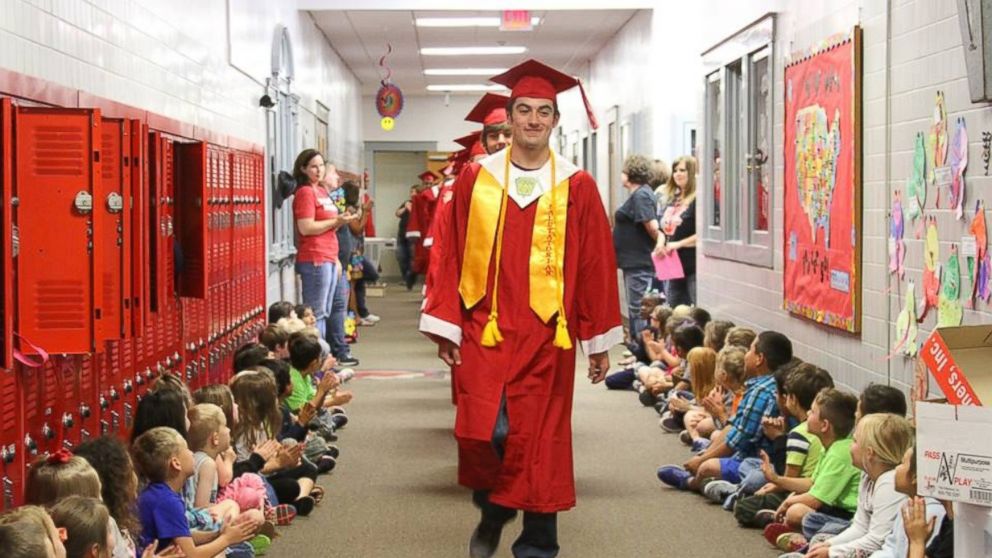 On Thursday, May 18
ALL seniors will be going to the elementary in their caps and gowns. They will be parading through the elementary school. Here is what you need to know:
They should bring caps and gowns into the front office. They will need to bring a hanger and plastic sack. The front office staff will help hang and package everything up. We will also have labels so that you do not lose your belongings.
At 12:30 on 5/18 you will be dismissed to the front hallway to get dressed. We will load onto buses and go to the elementary school.
When we return you will be able to hang everything back up so you can pick it up at the end of the day.
Vocational Students – you need to tell me if you want to participate in this activity so I can have you excused.
If you don't have a cap and gown see me ASAP!
Any questions, please ask Mrs. Oliger!
---