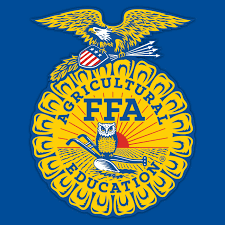 Upcoming Events:
~March 10th: District Leadership Convention @ Connersville
News:
The Hagerstown FFA Chapter has had a busy month in February! We started out with a small group of our young ladies who traveled up to Lafayette for the Young Ladies of Agriculture Career Showcase, put on by Purdue Extension. The day started out with a speech, given by Danielle Waterworth, an Asset Marketing and Leasing Director from CNH Industrial, about the different aspects of CNH Industrial and all of the different options available to young ladies in agriculture. The next hour and a half was dedicated to a mini career show that presented us many different careers in agriculture, there were many companies presenting to us, from Rose Acre Farm to Case New Holland (CNH) Industrial to Perdue AgriBusiness. The presenters did a wonderful job at giving us a quick overview of the different jobs/careers that could be available to us in the future. After the career fair, we heard another presentation from a woman named Lori Culler, who founded her own company, AgHires, which is a hiring service specifically designed for agriculture businesses. Ms. Culler told us about how she got there and to not give up even if you experience a few twists in the road along the way to finding your career. Next, we split up into groups and went around to the little workshops they had arranged for us. In my opinion, this was the best part about the day because the attention was more centered on us. In one workshop we learned a little about what it might be like to be an engineer at CNH Industrial by breaking up into small groups and building a Lego tractor. The next workshop was grains/crops/horticulture, presented by Ceres Solutions' Resource Development Manager- Laurel Mann, where we discussed different tips and tricks on succeeding in the workplace. The third rotation was entitled, Agvocacy, and as the name might suggest, we were shown examples of how organizations are spreading the wrong messages about agriculture. The presenters taught us how to combat the wrong messages and how to advocate for agriculture rather than attack the person who is disagreeing with us. The final rotation was College and Career Prep, presented by Lori Culler (the owner of AgHires). In this workshop, we were taught interview skills and took a career aptitude test, which was then assessed by Ms. Culler herself. All in all, this day was very informative and helpful to help guide all of us in attendance to our correct career path and give us skills to get there.
The next event our chapter attended was the National Farm Machinery Show. A small group of members and our advisor traveled down to Louisville, Kentucky to walk around the different displays. We saw everything from the gigantic combines down to the very nuts and bolts that go on those combines. We also ended up at some booths that provided us with information that could help us to grow our "farm" on school grounds and provide extra funds for our chapter. Overall it was a great bonding experience for the members that went and exposed us even more to the different aspects of the agricultural field.
Our final event in February was National FFA Week! We had a blast with our different dress up days and activities after school. We started out the week on Tuesday with flannel day, which we had great participation for by the way. We ended the day on Tuesday with our monthly meeting at the Dublin Skate, we are all pretty sure that Miss Hendrickson planned for it to be there just to see us fall! Then on Wednesday, we dressed up in official dress and dined on donuts for breakfast. Thursday was our busiest day by far. During the day we either wore our volleyball shirts or dressed up as farmers. Then after school we made the "long" journey to Lincoln High School for the annual FFA Volleyball tournament. The officer team fought hard in the first round, but didn't come out victorious. The non-officer team fought hard as well in the first round and came out victorious, but lost second round in a close match. Even though we ended up not going to the final rounds, we all had fun communicating and bonding with each other. The chapter ended FFA Week with wearing chapter shirts to school and enjoying a nice lunch together. All in all, we had a wonderful month of February and can't wait to see what March has in store for us!
Thank You
We would like to say thank you to Tyson for sponsoring a FFA Jacket for one of our members.
On January 16th we participated in a chili cook-off hosted by Cardinal Ethanol and we won! Cardinal Ethanol was kind enough to donate $100 to the winning chapter as well as match farmer donations collected that evening.
To Lindsay Sankey for working with our Chapter Officers to get pictures taken. Check out our website (link is below) to see her great work with a great group of kids!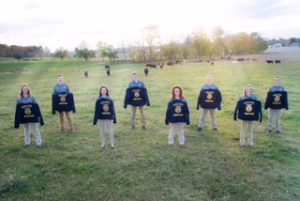 To Kurtz Vet Clinic and Zoetis for their $576 donation to the Chapter. Zoetis has an industry support program that the chapter qualified for through Kurtz. Both of these companies commitment to FFA will help develop the next generation of agricultural leaders.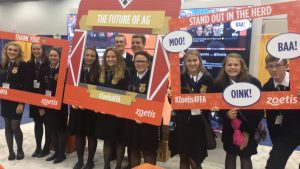 All Articles Written By: Reporters: Madison Brown and Mattie Drew Doerstler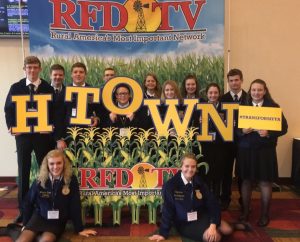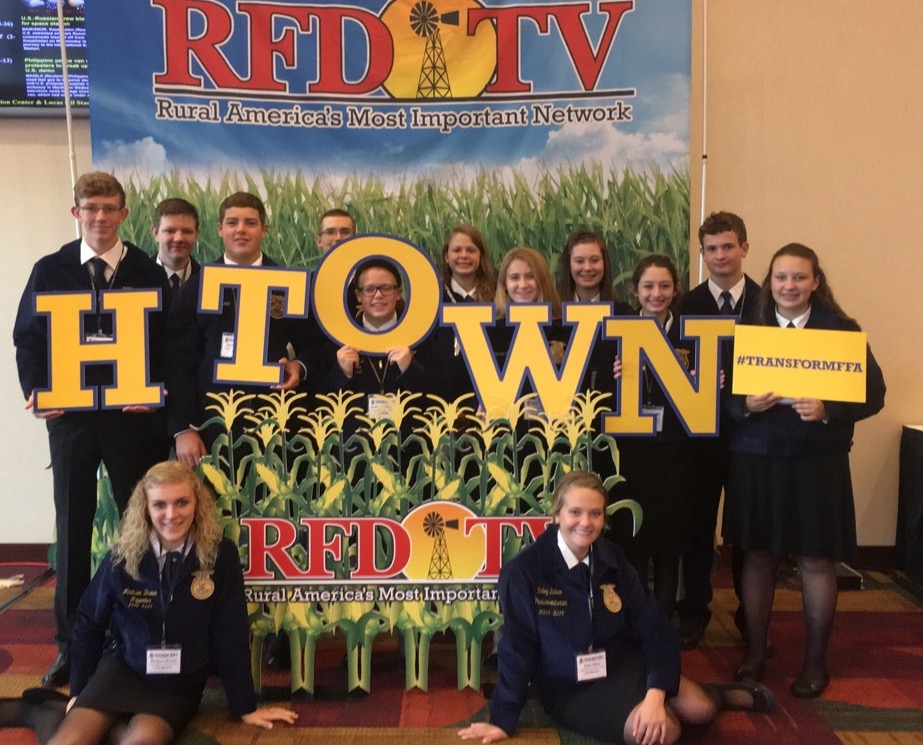 Check out the Hagerstown FFA Chapter website with all the up to date information!
http://hagerstownffa.weebly.com/