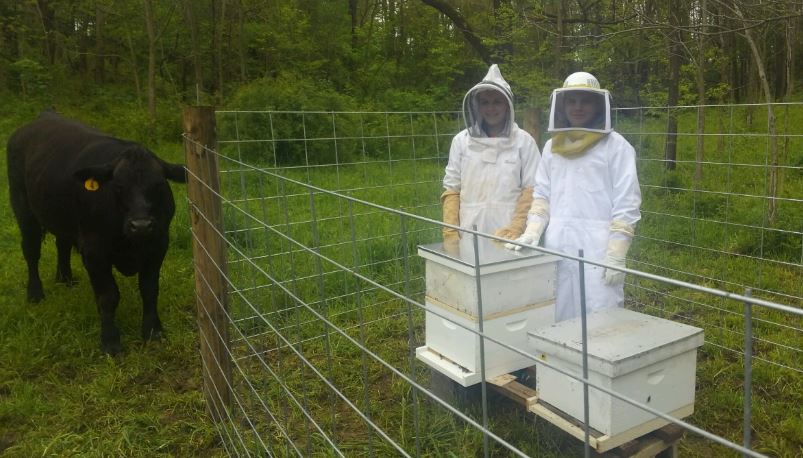 We're sure Prince Hamlet had a different answer in mind when he first asked this question, and student Madison Brown decided the correct answer at NCSC is "To Bee!"
We send a tip of the Tiger's tail to Ms. Brown for writing a grant which brought an active bee hive to the outdoor (thank goodness!) classroom in the Ag Department. One hive was obtained by Ms. Brown, and a second hive was made possible by board member Gary Keesling of Pappaw's Hunny Farm on Lacy Road. Mr. Keesling will also serve as a mentor to Ms. Brown and the Ag students who will tend the hive over the summer and into the next school year!
They put the BEE in the BEEf Farm!
---