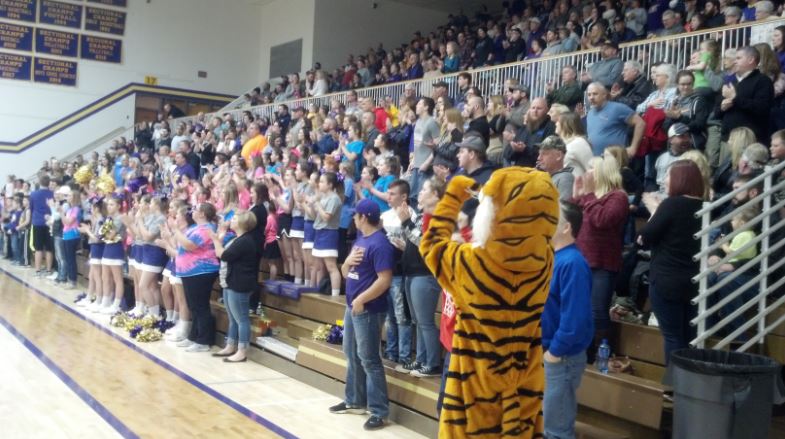 It's easy to get caught up in Tiger Fever when you know Nettle Creek students, our families and our community. One way to get the fever is by attending any one of our academic, co-curricular or athletic events. When students compete at high levels and more often than not come away winners, the enthusiasm of the students and the roar of the Tiger crowd is contagious.
A great example of this sort of event occurred this past Saturday when the Lapel Bulldogs boys basketball team was in town. Things weren't looking too good for a win for us at halftime, but the Tigers put in a superlative second half and brought home the win against a very talented opponent! We send a tip of the Tiger's tail to Mr. Jones and his players for showing incredible heart and sticking to their belief that they were going to get this job done!
The following thoughts were shared by a retired HHS building administrator who reports they came from one of the game's refs and which sum up the evening well: "… shot me a mes-sage stating he thought the game Saturday night was one of the best he has ever had to work. Fans cheered, coaches coached, and players played; he indicated he had a great time." This was an evening that was a noteworthy example of when students and others in attendance showed our schools' and our community's Tiger pride.
We proudly add a tip of the Tiger's tail to Ms. Stainbrook, Ms. Murphy and Ms. Bryant and our cheerleaders for motivating the crowd all through the game and especially for the halftime show when Tiger cubs and young Tiger cheerleaders shared with the crowd the results of their work at a cheer clinic earlier in the week. The gym was packed! The whole evening was a genuine Nettle Creek celebration!
---