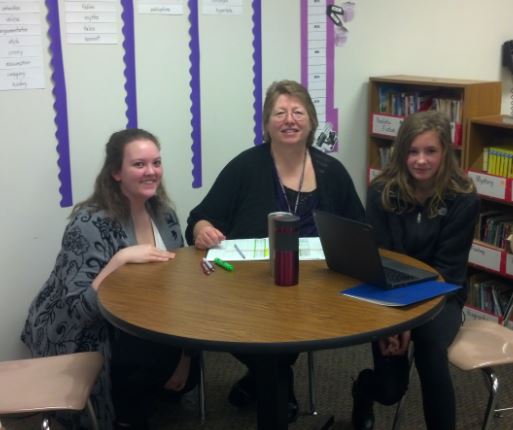 Students Focus On Vocabulary Acquisition!
On Friday we joined Ms. Shedd and her students to observe their weekly data progress reviews. These reviews are common among each of the sixth-grade classrooms and is a strategy aimed at sharing the accountability for learning progress with students. The ease of the conversation between Ms. Shedd and her students and the fact that they were able to cover a lot of material in a very short amount of time are strong indications that this Best Practice is routine for the teacher and the student.
Notice the vocabulary bulletin board in the background that indicates, according to NWEA scores, which words students are ready to learn next. A focus on learning vocabulary is strongly tied to advancing student achievement in all subject areas and at all grade levels.
Thank you, Ms. Shedd for allowing us to sit in, and sixth-grade teachers, this tip's for you!
---