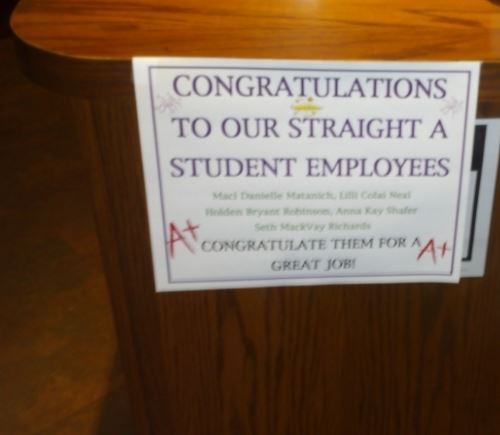 Our Community Supports Our Students!
We send a tip of the Tiger's tail to the folks at Willie & Reds for the unique way they recognize high-achieving student employees. This sign is front and center and can't be missed by all patrons who come in for dinner.
Congratulations students, and thank you Mr. and Ms. Wickes!
---