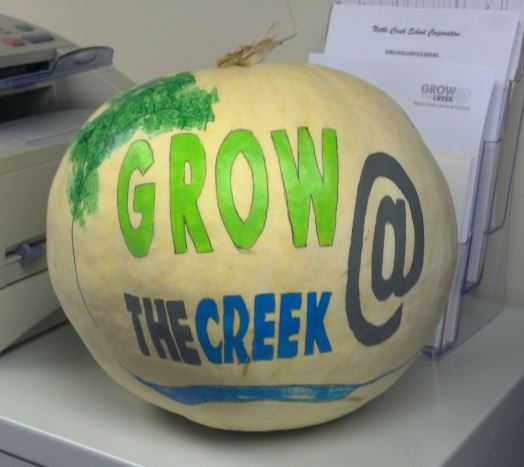 Nettle Creek Administrators Are GROWING @ THE CREEK!
Two weeks or so ago, NCSC administrators spent a day at Brownsburg School Corporation. We chose to visit Brownsburg because we've noticed that this public school corporation routinely ranks among the top three school corporations in terms of ISTEP+ achievement in the State. And while we know the wisdom to learn from each other, we also recognize that there are benefits from looking outside The Creek to see what top performing school corporations are doing differently so that we can learn from them. As a result of our work with Growth Mindset we're reading work by Nussbaum & Dweck (2008) that found that people with a growth mindset chose to learn from people who had done better than them. But people with a fixed mindset seemed more interested in making themselves feel better. They look toward models of people who had done worse.
All of us who visited Brownsburg came back with an enhanced view of what is possible. We were less interested in the details of how Brownsburg made their transformation because we aren't them, but we were looking more for the beliefs and the research-based best practices that they put into place that could translate into vehicles for growth and could be right for Nettle Creek! What we would like to do now is to invite teachers to an opportunity for us to describe what we saw and what we heard at Brownsburg. Ms. Hokey has offered to host a PreK-12 conversation on Thursday, March 22nd at 3:30P.M. in the LGI Room. If you are interested in hearing about what we learned from our trip to these highly effective schools, please join us!
---