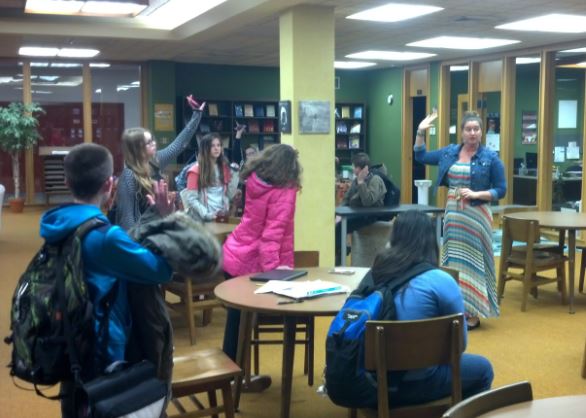 Ms. Holliday Sets The Pace!
We send a tip of the Tiger's tail to Ms. Holliday who teaches English at the Jr./Sr. high! With only five minutes left in the class period before the bell rang, she did a quick poll of students to find out what they learned in class.
This was a great example of a useful formative assessment that Jr./Sr. high teachers are learning during their Condensed Days.  Nice job translating what you're learning into classroom practice, Ms. Holliday!
---