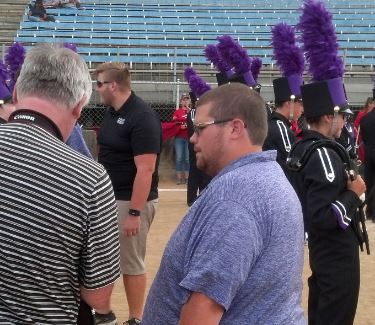 Band Students Distinguish Themselves At The State Fair!
Everyone who attended Band Day at the Indiana State Fair witnessed the making of local history! We send a tip of the Tiger's tail to Mr. Sloniker, his staff, and his students for their 8th Place finish out of the forty-nine schools that competed.
Look for the video link of this year's performance elsewhere on this website!
According to an online source, Eighth Place ties the school record for the band's best finish at the State Fair. Mr. Sloniker and his students have been working hard all summer in preparation for this season's competitions. Job well done!
---