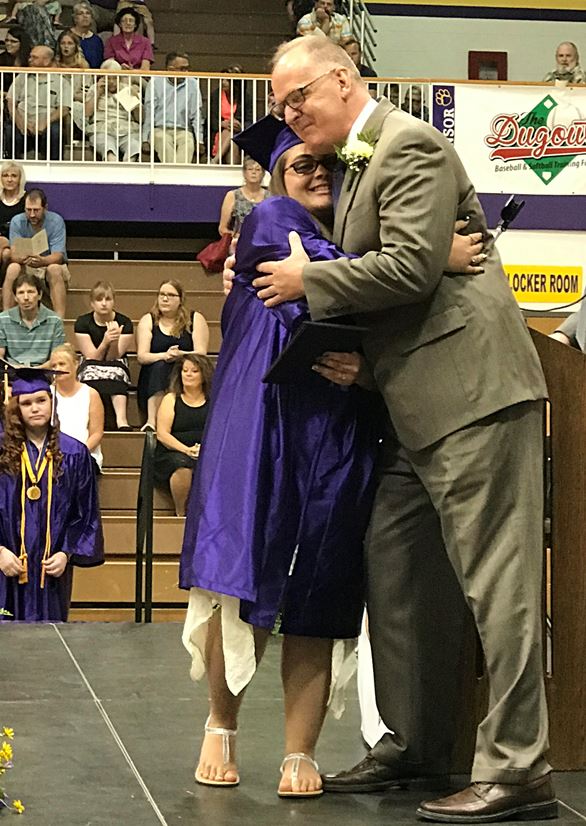 Thank You For A Wonderful Year!
It's hard to believe that the end of the school year is right around the corner! Where does the time go? It has been a wonderful school year filled with boundless student success. I recall in August when school doors opened, we welcomed the Class of 2030 into the Nettle Creek Family as Kinder-garten students. There were many tears shed those first few days of school, but over time those distraught parents grew accustomed to the idea that their children were safe and secure under the guidance of their teachers and successfully started on their unique educational path GROWING @ THE CREEK with their friends and neighbors! On the other end of the K-12 spectrum, Hagerstown Jr./Sr. High School obtained a nearly perfect graduation rate with 97.6% of students earning a valuable Hagerstown High School diploma in 2017. We send a tip of the Tiger's tail to the staff for their dedication toward student success.
The end of the year achievement test results are coming in. Teachers see those scores before I do, and more teachers than ever are stopping me in the halls excited to share that their student academic growth scores are showing a school year that should set a few records of its own. When they're excited, I'm excited. We're glad when the numbers confirm what we keep an eye on day-to-day in classrooms across the school corporation throughout the course of the year. Both buildings have worked hard to implement new programs and new teaching strategies to assure the learning success of every student. At the corporate level we have worked with staff to build an educational culture that is above all else focused on student learn-ing. The work of the K-12 Growth Mindset Committee is helping all of us learn that by working together and learning from temporary setbacks that success is truly within reach for every child!
Big changes are coming about in terms of bringing unity to our K-12 curriculum. Teachers are writing curriculum maps under the guidance of Ms. Swain. That and the gift of time that the Condensed Days provide is paying dividends in terms of teacher professional growth which lead to successful student outcomes.
While most students will say goodbye to their teachers on May 23rd, we have a group of students who will return for summer school for a few weeks which will extend their learning time to assure that they earn a few missing credits and to graduate on time or will allow them to start school in August on grade level and ready to make the most of it when school doors open in August for the new school year. We wish each of you a wonderful summer vacation. If your family is leaving town, please travel safely! We say goodbye to our graduating Seniors and their families with a wish for good luck. Remember, "Once A Tiger Always A Tiger!" We look forward to seeing everyone else back when school resumes on Tuesday, August 7th!
Yours for the success of every child,
Bill Doering
---